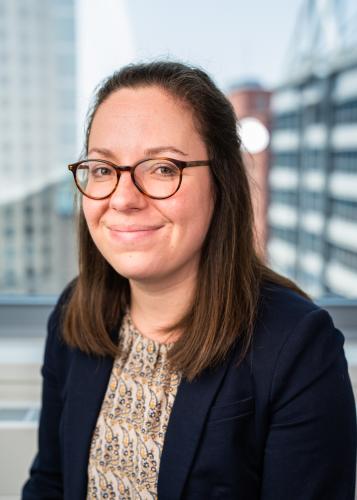 Contact
312.374.0930
Senior Policy Manager
Maddie Wazowicz is a Senior Policy Manager on MEEA's Policy Team. She is responsible for tracking legislative & regulatory developments, coordinating outreach, producing advocacy materials and leading MEEA's policy work in Minnesota, Michigan, Nebraska and Wisconsin. Maddie also works on educating new lawmakers and regulators on Midwest energy policy. Additionally, Maddie works on energy efficiency financing, the clean energy workforce, electrification, rural and tribal energy issues, and energy efficiency in affordable housing.
Prior to joining MEEA, Maddie held positions in health policy in the Ohio governor's office and in DuPage county government. Maddie also worked on political campaigns on the state and federal levels.
Maddie earned her B.A. from the University of Dayton, majoring in Political Science and Human Rights, with a minor in History. In her free time, Maddie enjoys traveling, going to concerts and trying the city's new restaurants and breweries.