Maddie Wazowicz
| May 26, 2021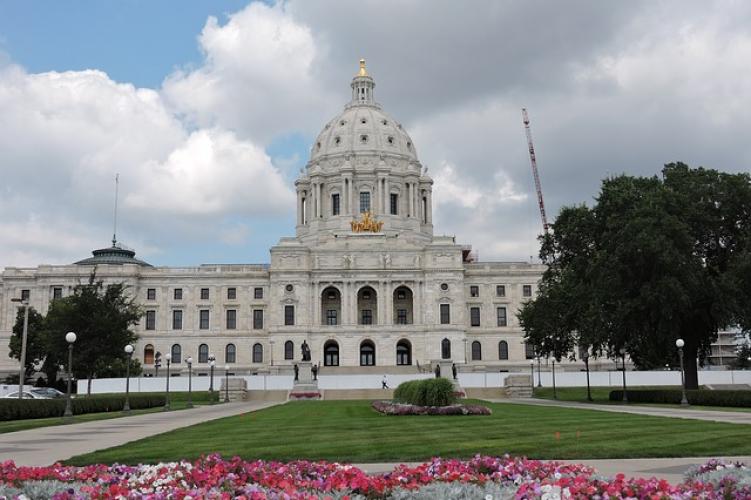 Last week, the Minnesota legislature passed a major update to the state's energy efficiency policy framework. The Energy Conservation and Optimization (ECO) Act passed both the House and Senate after a conference committee reached a compromise on the remaining areas of disagreement between the two chambers. The Act was signed by Governor Walz on May 25th.
Advocates have been working on ECO for several years. The bipartisan bill was sponsored by Rep. Stephenson in the House and Sen. Rarick in the Senate, both of whom worked to establish a broad coalition of support. Additionally, Rep. Long, Chair of the House Climate and Energy Committee, and Sen. Senjem, Chair of the Senate Energy and Utilities Committee, were critical in advancing the bill.
The legislation seeks to modernize the Conservation Improvement Program (CIP), which has governed utility efficiency in Minnesota for nearly forty years. The Next Generation Energy Act of 2007 codified utility energy savings goals under CIP, which had a relatively narrow scope of what could be counted toward utilities' energy savings. The ECO Act expands what counts as energy savings by including load management and beneficial electrification. This offers utilities more ways to achieve energy savings, while also recognizing the shift toward innovative technologies.
Statewide Goal
ECO will increase the state's energy savings goal from 1.5% to 2.5% annually. This statewide goal includes energy savings from utility energy efficiency programs, but also includes savings from rate design, efficient improvements to utility infrastructure, advancements in the state's energy codes and more. The Department of Commerce is tasked with submitting an annual report to show the state's progress in achieving this goal.
Utility Goals
Electric IOUs will now have to save 1.75% of gross annual retail energy sales annually, up from the current 1.5%. Gas IOUs will continue to save a minimum of 1%. Importantly, utilities can also count energy savings from fuel-switching improvements and load management toward this goal, in addition to traditional energy efficiency programs.
Low-Income Energy Efficiency
Minnesota has a minimum spending requirement for utilities to fund dedicated programming for low-income customers. Electric IOUs will see that requirement increase from .2% residential gross operating revenues (GOR) to .4%. That requirement will go up to .6% in 2024 when the utilities file their next triennial plans. Gas IOUs will now need to spend 1.0% GOR, up from .4%. Municipal and cooperative utilities will need to spend .2% GOR on low-income programming.
Additionally, 15% of a utility's low-income spending requirement can be met by pre-weatherization measures. The energy savings resulting from pre-weatherization will not count toward a utility's energy savings goal, but these measures are critical to improving the health and safety of under-resourced housing. The Department of Commerce is tasked with coming up with a list of eligible pre-weatherization measures by March 2022.
| | | | |
| --- | --- | --- | --- |
| Electric Utility | Old LI Spend Requirement Per Year (.2%) | Yearly Average Proposed Budget from 2021-2023 | New LI Spend Requirement Per Year (.6%) |
| Xcel- Electric | $2,383,732 | $2,954,977 | $7,151,196 |
| Minnesota Power | $223,392 | $717,737 | $670,176 |
| Otter Tail | $115,030 | $204,000 | $345,090 |
| | | | |
| --- | --- | --- | --- |
| Gas Utility | Old LI Spend Requirement Per Year (.4%) | Yearly Average Proposed Budget from 2021-2023 | New LI Spend Requirement Per Year (1.0%) |
| CenterPoint | $2,407,512 | $4,445,245 | $6,018,780 |
| Xcel- Gas | $1,138,374 | $1,861,162 | $2,845,935 |
| MN Energy Resources | $643,797 | $1,796,392 | $1,609,493 |
Fuel-Switching
Fuel-switching, or electrification, was effectively banned in Minnesota due to a 2005 PUC order. The ECO Act will now allow utilities to fuel-switch when the fuel-switch improvement:
Results in a net-reduction of source energy on a fuel-neutral basis;
Results in a net-reduction of greenhouse gas emissions;
Is cost-effective; and,
Improves the utility's system load factor.
The ECO Act does not mandate that utilities electrify. It does, however, incentivize electrification by allowing utilities to claim energy savings from fuel-switching toward their goals. Some details are still to be worked out, as the bill tasks the Department of Commerce to develop methodology to use in calculating energy savings from efficient fuel-switching. ECO also caps how much utilities can spend on electrification measures for the next several years at .35% for IOUs and .55% for consumer-owned utilities.
Consumer-Owned Utilities
Recognizing the differences between munis, co-ops and IOUs, ECO reorganizes the CIP framework by separating IOUs (e.g., Xcel and CenterPoint) from consumer-owned utilities (e.g., East Central Energy and North Itasca). Munis and co-ops will need to continue to reach 1.5% energy savings. However, they will be allowed to count more types of programs toward their savings goals. At least .95% of this 1.5% goal must come from traditional energy efficiency programs. But, up to .55% of the savings goal can be achieved through efficient fuel-switching. Like IOUs, consumer-owned utilities will also be able to count savings from load management. Additionally, they will be allowed to achieve less than 1.5% savings in a given year if they reach 1.5% savings on average over three years, as munis and co-ops can now submit three-year plans outlining their conservation efforts as opposed to annual reports.
Other
Lifetime savings: The Department of Commerce can now count a measure's lifetime savings when calculating cost-effectiveness. This shift will likely result in additional allowable measures in the CIP plan that were previously excluded due to marginally deficient cost-effectiveness scores.
Continuation of large customer exemption: Large customer facilities, or facilities that have a peak demand of 20 MW or use more than 500 million cubic feet of gas annually, will continue to be allowed to opt out of CIP.
Spending requirements: ECO removes mandated spending requirements for utilities, prioritizing energy savings over spending levels.
The full text of the Act can be found here. Contact Sr. Policy Associate Maddie Wazowicz if you have any questions about the ECO Act.