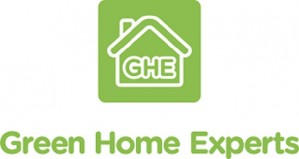 Green Home Experts is a WBE-certified company based in Chicagoland. Green Home Experts delivers high-performing energy efficiency programs for commercial and residential markets throughout the Midwest.
Initially a products distributor in 2007, Green Home Experts's service offerings evolved as the team's passion for energy-saving programs aligned with a growing need for innovative solutions providers.
GHE offers turnkey solutions, from the initial research and program design phase, to marketing, outreach and education, and finally through distribution, implementation and even direct installation.
In addition to creating custom programs for our clients, GHE's warehouse provides employment opportunities to individuals with special needs. By creating a positive and instructional work environment, Green Home Experts is able to effectively scale its service offerings while also benefiting community members who face barriers to employment. Accordingly, GHE's warehouse is on track to double the energy efficiency kits packed from 2019 to 2020.
Member since 2014
Member website http://ghexperts.com/