There is substantial potential for energy efficiency improvements and financial savings in multifamily buildings. With more than 4.90 million multifamily housing units in the Midwest, representing 15% of the total Midwest housing stock, the opportunities to save energy, lower bills and improve the health abound.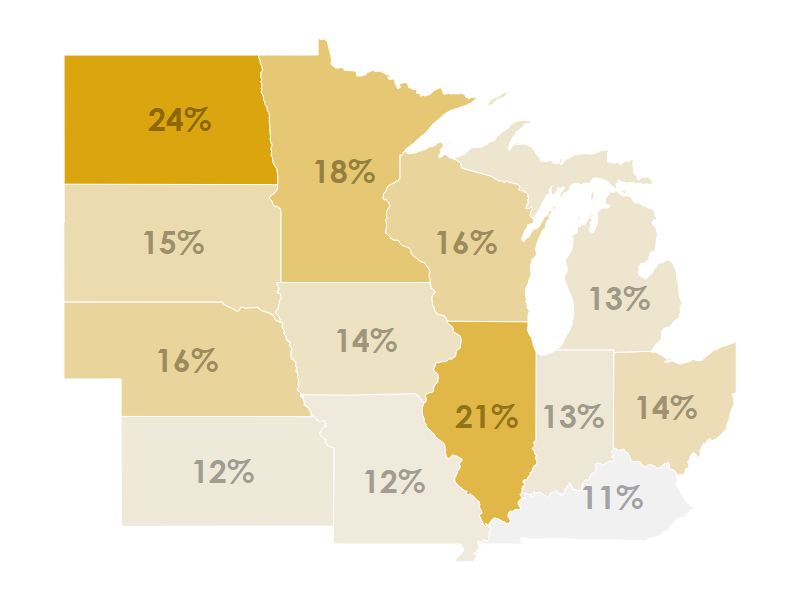 MEEA is a partner of the national Energy Efficiency for All initiative. This initiative, active in Missouri, Michigan, Minnesota and Illinois, aims to build bridges between the housing and energy sectors to deliver energy efficiency to those who own and live in affordable multifamily buildings. MEEA is working with utilities, policymakers and advocates across the sectors to improve building owners and tenants' access to the benefits of energy efficiency. 
In addition, MEEA is partnering with other Regional Energy Efficiency Organizations to facilitate the sharing of multifamily energy efficiency program and policy best practices. In 2016, MEEA has focused on benchmarking multifamily buildings and exploring financing energy efficiency in this sector.