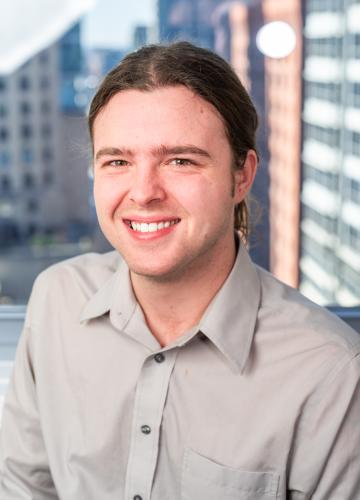 Contact
Market Solutions & Education Associate
Tanner Davies is a Market Solutions & Education Associate at the Midwest Energy Efficiency Alliance. In this role, he assists with coordinating the Building Operator Certification (BOC) program as well as a variety of other certifications and programs offered through MEEA. Tanner assists in ensuring building operators have ample opportunity to become more energy efficient in their practices, ushering them towards a goal of more sustainable practices through education & training.
Before joining the team at MEEA, Tanner worked as an Ecologist in the forests, prairies, and lakes of Northern Illinois and Southern Wisconsin. Tanner is passionate about the environment and has dedicated his career to working towards a more sustainable future. He graduated from Northern Illinois University with a Bachelor of Science in Energy Studies.
Born and raised in the Northwest Suburbs of Chicago and now residing in the Logan Square neighborhood of Chicago, Tanner enjoys exploring and enjoying the unique culture of the city. In his free time, he enjoys playing basketball, fishing, skateboarding and snowboarding in the winters.