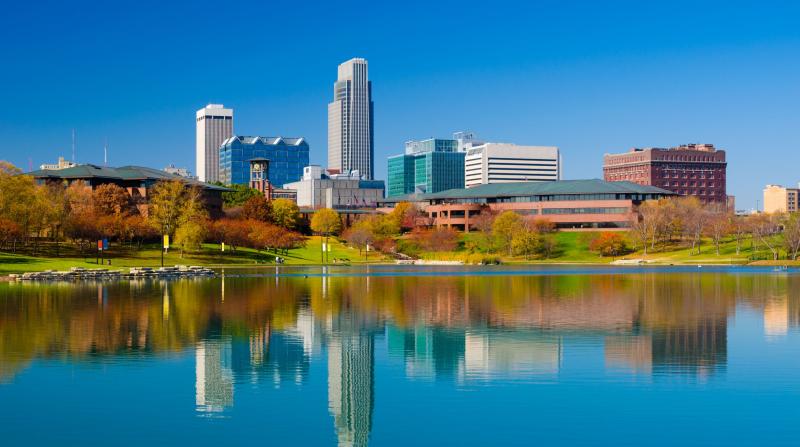 -
Omaha, NE
10th Annual Midwest Building Energy Codes Conference
November 13 & 14 - Omaha, NE
*** This event has reached capacity. If you are still interested in attending, please add yourself to our wait list via the registration page
The Midwest Building Energy Codes Conference brings together stakeholders from across the Midwest to discuss how best to promote the adoption and raise compliance with building energy codes across the region. This free annual conference provides an opportunity to network, engage in building science and policy discussions, and learn from leading experts about current and future trends.
Registration Now Open
The 2019 Midwest Building Energy Codes Conference is free to attend and open to all. Register now to reserve your spot!
Agenda Topics
The 2021 International Energy Conservation Code (IECC)
Resilience and the Built Environment
Energy Code Compliance
Municipal Building Policies
Net-Zero Buildings
Stretch Code Opportunities
Agriculture and Building Energy Efficiency
And more!

Take a look at the full agenda and session descriptions here.
Pre-Conference Training: 2018 IECC
Join the Midwest Energy Efficiency Alliance, Mozingo Code Group and the Nebraska Department of Environment and Energy the day before the conference for two FREE trainings discussing the residential and commercial requirements of the 2018 International Energy Conservation Code (IECC). You'll learn the requirements in the energy code, the basic building science principles behind the code, real world applications and more.
For more information on these training and to register, click here.
Conference Overview
Tuesday, November 12
Pre-Conference Training Event (2018 IECC): 8am - 4pm - Register here
Kickoff happy hour - 5:30pm, Wilson & Washburn (map)

Wednesday, November 13
General Session: 9am - 5pm
Networking Dinner: 6pm - 9pm
Thursday, November 14
General Session: 9am - 1pm
Location & Accommodations
Magnolia Hotel Omaha (map)
1615 Howard St.
Omaha, NE 68102
To reserve your room at the conference rate, click here.
Travel Stipends for Governmental Employees
A limited amount of travel support is available to state and local code officials and other government employees. For more information, please contact Nicole Westfall (nwestfall@mwalliance.org).