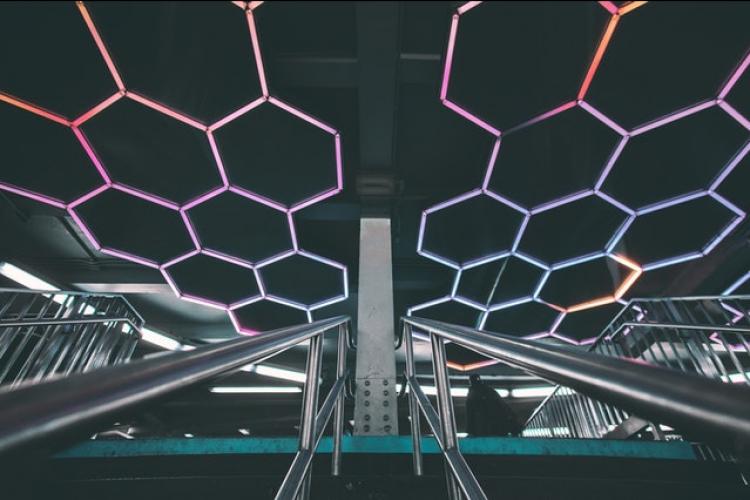 This blog is part of a series to show that while lighting projects may not be the low-hanging fruit of energy efficiency programs they once were, there are still energy savings for utility programs to be had. See the first of this series here.
The DesignLights Consortium (DLC), in partnership with the Northwest Energy Efficiency Alliance (NEEA), recently released a report, Energy Savings from Networked Lighting Control (NLC) Systems. Serving as a follow-up to their 2017 study, this update builds upon their previous data and adds new energy usage data and analysis focused on the savings opportunities associated with networked lighting controls. It also provides a separate analysis of the savings achieved with luminaire level lighting controls (LLLC).
Research Method
Data from networked lighting controls systems from 194 buildings across a variety of building types in the U.S. was collected and analyzed for this study. It was compared to the savings achieved in buildings with only LEDs, where no controls system was in use. On average, energy savings derived from networked lighting controls were much higher than the savings associated with LED-only systems.
A major innovation of this study was its reliance on advanced methods of measurement and verification, "EM&V 2.0," to record and analyze energy savings. This allowed actual usage data from systems to be used—instead of existing agreed-upon calculations—to deem the energy savings estimate. The use of EM&V 2.0 allowed for a more accurate capture of the true savings potential NLCs provide for lighting applications and extrapolation of their impacts to utility energy efficiency programs nationwide.
Major Findings
The most striking takeaway from the study was that portfolio-level energy savings achieved by NLCs increased by almost 50% greater than baseline. This means Midwestern utilities incentivizing the use of networked controls in their energy efficiency programs could expect to see a meaningful increase in savings over the normal use of LEDs seen in their programs. This is especially important considering traditional savings from the low-hanging fruit of lighting projects are diminishing due to LED market saturation. As a result, utilities in the Midwest can make changes in their programs to offer higher incentives for lighting projects which include NLC strategies and have confidence that they may see additional energy savings.
Another important finding determined that systems containing luminaire level lighting controls (LLLCs*) showed higher overall savings than systems utilizing only traditional control zones with one sensor control for multiple lights. The study suggests greater savings can be achieved through the more precise control allowed by LLLCs. While these preliminary results are promising news for utilities in terms of savings, the study cautioned that it is still too early to conclusively prove LLLCs allow greater savings than traditional networked lighting controls.
*Luminaire level lighting controls refer to a control strategy where each luminaire in a space has autonomy from every other part with regards to sensors and functions. The one-sensor-per-light configuration maximizes energy savings through more comprehensive control.
Considerations
An important consideration for utilities is that the pool of savings NLCs can offer are only available to customers who install "controls-ready" LEDs or choose to install controls at the same time as the lighting upgrade. This is because not all LEDs are capable of being connected to NLC systems. Customers run the risk of "trapping" and missing out on higher savings in LED systems if they do not elect to use controls during initial installation, as it is often not cost effective to add controls later.
As legacy utility lighting programs look to evolve their traditional widget replacement-based programs, NLCs could be part of the solution to continued lighting energy savings.
For more information related to the NLC savings report, please visit the DLC report.