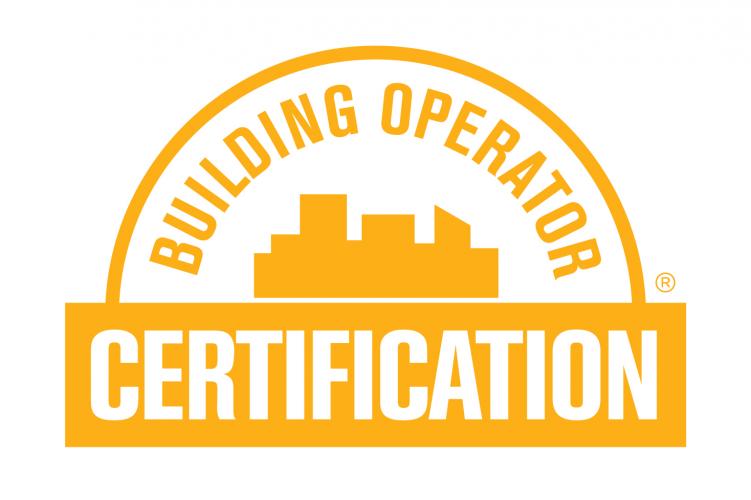 Here at MEEA, we think our Building Operator Certification instructors are everyday rock stars. They are at the frontlines, teaching building operators how to cut costs and energy usage in their facilities. Our amazing pool of facility and energy managers are why BOC has the reach and impact it does in the Midwest.
We sat down with one BOC instructor who has gone above and beyond this year. Doug Lafever has been an instructor since 2014 and continually impresses us. This year alone, he has instructed eight classes in four states: Indiana, Kansas, Michigan and Nebraska.
Doug is the President of UE Consulting and has been pursuing excellence in application engineering since 1992. A Purdue graduate, he worked in automotive manufacturing and aviation before designing and correcting building systems for the past 24 years. He was honored as a Legend in Energy by the Association of Energy Engineers in 2011.
We spoke with Doug about his advice to new building operators and what makes him passionate about the field. What follows is a lightly edited transcript of our conversation.
MEEA: How did you get started in the industry?
Doug LaFever: I first started as a project engineer for Control Systems International at their headquarters in Dallas, TX back in the early 90s. My first project was taking on an entire school district Building Automation System (BAS) conversion, including two new schools under construction.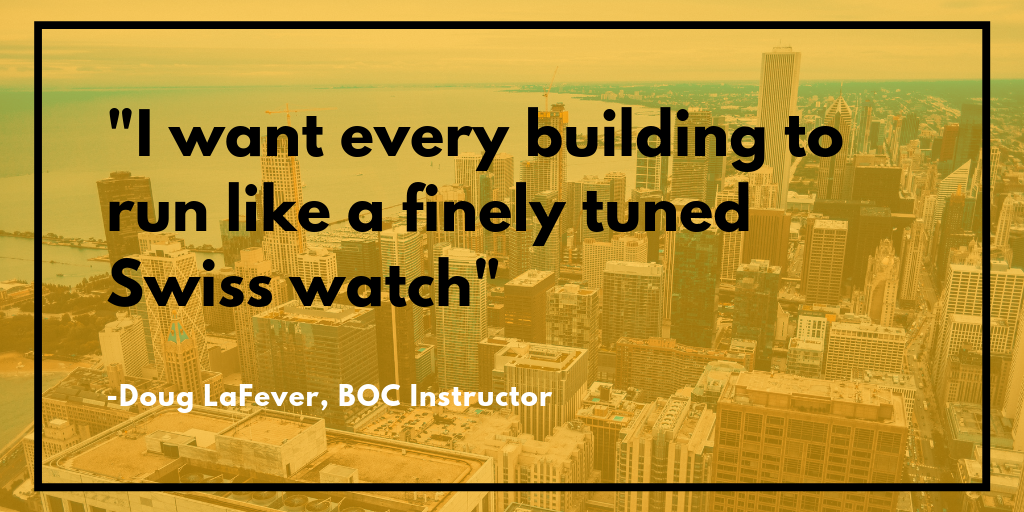 How did you become a BOC instructor?
My colleague, Mark Wantage, was the Assistant Director of the Ohio School Facility Commissioning at the time and recommended I partner with MEEA to provide professional instruction.
[Editor's note: BOC is looking for qualified instructors throughout the Midwest. Click here to learn more.]
What do you like most about being a BOC instructor?
I find it rewarding to be an adult educator and share my best practices and the BOC methods to reduce pollution connected to excess energy use. It is fun meeting so many people committed to improving indoor environments and looking to renewable energy solutions.
Do you have a specialty or is there one area of operations & maintenance you're especially passionate about?
Building automation is plagued with mediocrity at many levels. I am passionate about raising the bar in this industry. There is also a disconnect between users and product designers. I want every building to run like a finely tuned Swiss watch.
What is the most frequent question you receive from BOC students, and what is your answer/advice?
I often hear "Where did you learn all this?" My response is digging in and just solving problems. Jump in with me and don't be afraid to make mistakes!  
What is one take away you hope students gain from BOC training?
That they are a very unique group of professionals with a unique skillset and certification, the group that is on the leading edge of the movement to reduce energy and greenhouse gasses emitted from USA commercial building stock. 
Interested in becoming BOC certified or learning more about the program? Visit boccentral.org today to find a course in your area!