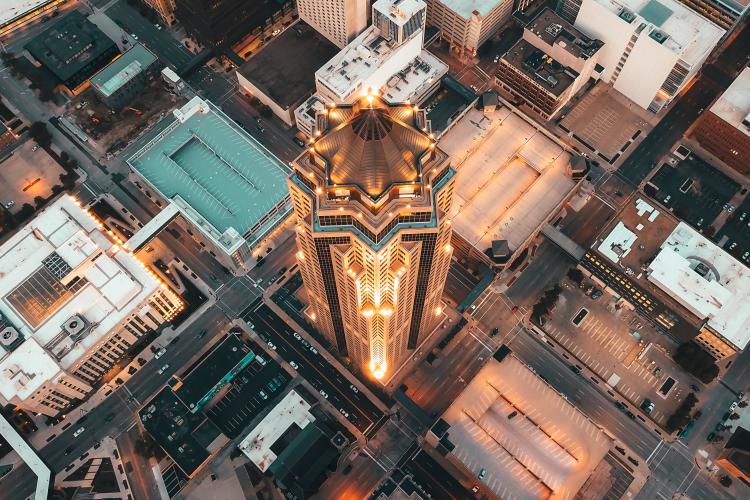 Des Moines, Iowa joined the ranks of some of the most sustainability-conscious cities in the Midwest when the city council adopted a new benchmarking ordinance on June 3, 2019. The ordinance will require all city-owned buildings and privately-owned commercial and multifamily buildings larger than 25,000 square feet to report their energy and water usage to the city. Currently, large buildings in Des Moines account for 56% of greenhouse gas emissions, and this initiative will aid in the city's goal of reducing their emissions 28% by 2025.
Des Moines emerged as a leader in energy efficiency in the Midwest in 2007 when its city council adopted the Energy Efficiency and Environmental Enhancement Policy, which outlined greenhouse gas emission reduction goals and required all new city facilities to be constructed at a LEED standard or higher. After joining the City Energy Project, Des Moines launched the voluntary "Energize Des Moines" program and pledged to:
Benchmark 30 of their largest and most occupied buildings
Develop a municipal building energy efficiency plan to improve efficiency in underperforming buildings
Measure and manage energy and water efficiency for ongoing improvements

During this time, the city began working towards a benchmarking ordinance that would help them meet these goals.
How Benchmarking Will Help Save Energy & Reduce Emissions
Benchmarking building energy data is a common initiative cities pursue when strategizing how to reduce greenhouse gas emissions. Having a baseline understanding of a building's energy usage allows building owners to track their performance over time and compare themselves to similar buildings. They can then use the information to make strategic decisions that will potentially save money and energy while improving occupant comfort and health.
With this new ordinance in place, almost 800 buildings will be required to benchmark their building energy data by June 1, 2020. By 2022, the benchmarking results will be made public and all buildings scoring below an ENERGY STAR score of 75 will be available online. The goal of this transparency is to inspire poor performing buildings to make improvements in their efficiency.
By adopting a benchmarking ordinance, Des Moines has solidified itself as a regional leader in energy efficiency.