Molly Graham
| January 3, 2019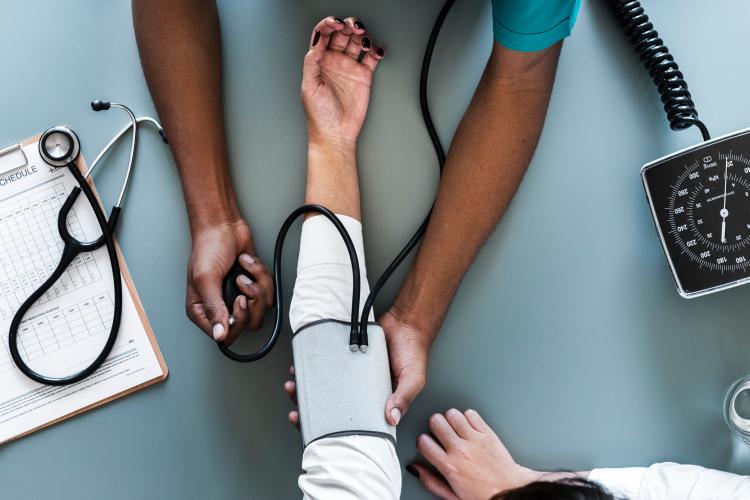 The Energy/Health Connection
One in every 13 Americans has asthma, and we spend over $50 billion each year treating it. But did you know asthma attacks (and several other health issues) can be alleviated with better energy efficiency?
Energy efficiency policies and programs reduce pollution by offsetting the need for additional generation from power plants. Increasing energy efficiency and targeting programs to those most vulnerable for health issues (e.g. the elderly, people with existing chronic conditions, residents living in areas of higher pollution) improves public health while avoiding additional healthcare costs.
Our Top Takeaways from CHEE
With that in mind, ACEEE held the inaugural Conference on Health, Environment, and Energy (CHEE) in New Orleans in early December. There was a wide representation of stakeholders from both the health and energy efficiency industries, leading to some very thought-provoking panels and discussions.
Several MEEA staffers attended and these were their top 3 lessons learned:
Indoor Air Quality Matters: Addressing air pollution seems to be top-of-mind for most people, but because humans spend around 90% of their time indoors, addressing indoor air quality with energy efficiency has the potential for huge health benefits as well. Poor indoor air quality can lead to respiratory issues, headaches, sinus problems and a myriad of other symptoms which can negatively impact overall occupant health.

The Midwest is Off to a Promising Start: There are pilots and research programs underway in the Midwest focusing on the connection between building energy efficiency improvements and improved occupant health. Elevate Energy, Slipstream (the result of Seventhwave and WECC's recent merger), Navigant and MEEA all presented on work being done in the region. There is also research being done in Illinois to quantify and monetize the non-energy impacts (NEIs) of energy efficiency measures, including health impacts, in order to improve future utility cost-effectiveness testing. Programs in other parts of the country that have already included NEIs in testing have seen an increase in their cost effectiveness scores.

New Tools are on the Way: The EPA is developing tools to help quantify the health benefits of efficiency on a per kilowatt hour basis. The tool can show impacts by region, making it easier to understand how efficiency programs are decreasing airborne particulates and what the direct health outcomes are within the Midwest. The tools help quantify the decrease in particulate matter, health outcomes from lower particulate levels, the monetary value of any health outcomes and avoided deaths and illnesses.
MEEA's Work on EE & Health
At the conference, MEEA was invited to present on a recent energy code compliance study with findings related to occupant health and safety. The study found that when energy codes allow for visual inspection of air sealing to be used as a compliance path, many homes meet or exceed the air tightness requirements but do not have adequate ventilation. This can lead to indoor air quality issues, including an increase in moisture, mold and trapped pollutants, which can trigger occupant health problems in the future.
For more on MEEA's residential energy code study, download the full paper.
How You Can Get Involved
If you're interested in the connection between energy efficiency and health, join us February 20-22 at the 2019 Midwest Energy Solutions Conference, which will include a session on health, building resiliency and energy.
We'd also like to congratulate ACEEE on a successful conference bridging the gap between the healthcare and energy efficiency industries. Learn more about CHEE: https://aceee.org/conferences/2018/chee-past.