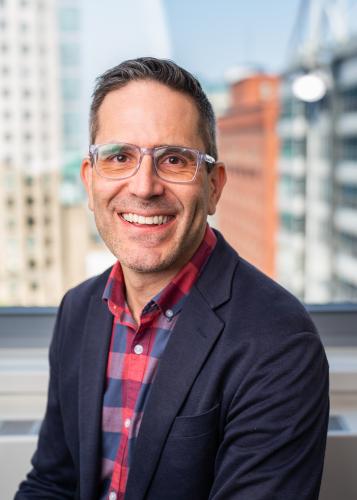 Contact
312.784.7271
Policy Director
Jason Liechty is MEEA's Policy Director, leading a team of policy and engagement experts who track legislation and regulations, educate policymakers, partner with stakeholders, and develop advocacy materials.
Previously, Jason managed environmental policy and legislative issues for the Broward County Resilient Environment Department in Fort Lauderdale, Florida, contributing to many of Broward's climate, energy, and resilience initiatives, including its participation in the Southeast Florida Regional Climate Change Compact. Earlier in his career, he served as policy director for then-Cook County Commissioner Mike Quigley. Jason has also worked as a planner, nonprofit director, and office manager of a craft distillery.
He earned a BA in international studies from American University, a Fulbright Fellowship to Germany, and a master's in urban planning from the University of Illinois. Jason chaired the City of Fort Lauderdale Sustainability Advisory Board for four years and is an alumnus of and volunteer with New Leaders Council, a nonprofit leadership training organization. In his free time, he enjoys baking, science fiction, singing loudly, and cats.