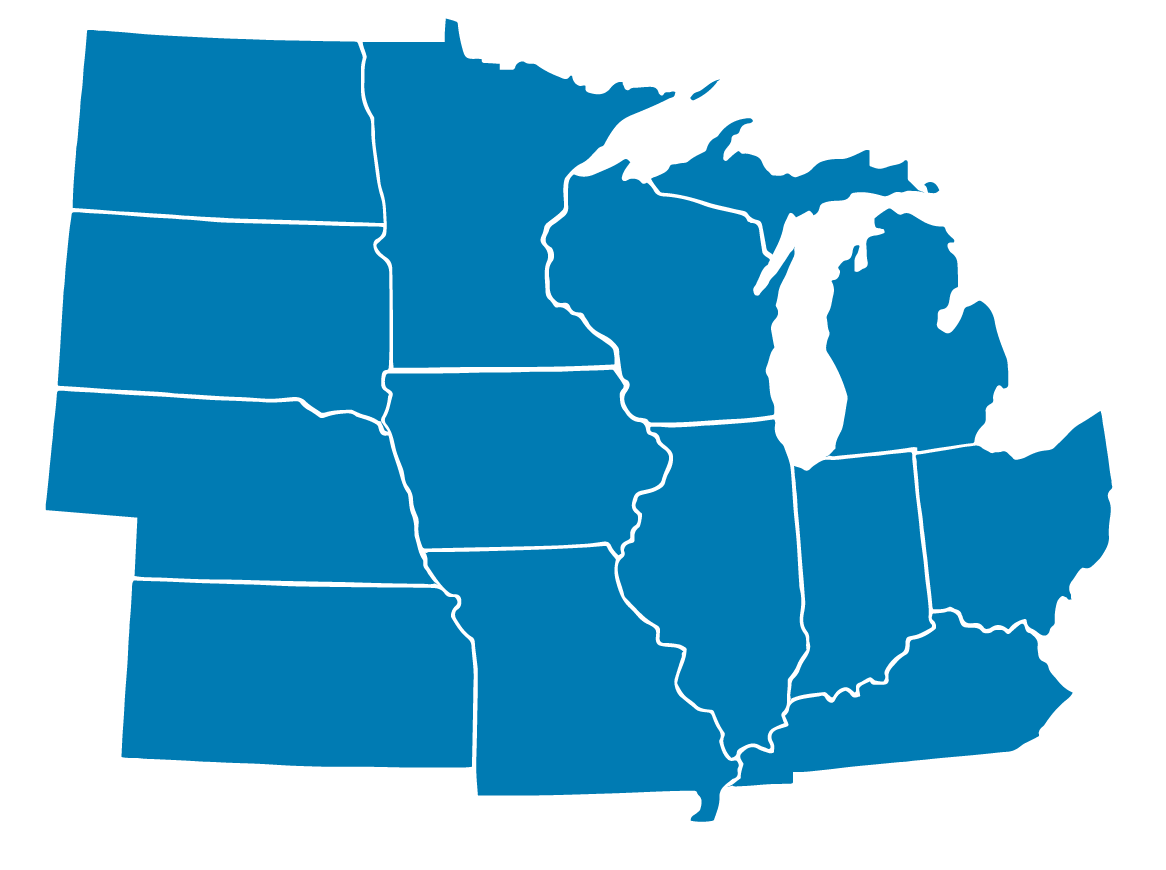 Mission: The Midwest Energy Efficiency Alliance (MEEA) is a collaborative network, promoting energy efficiency to optimize energy generation, reduce consumption, create jobs and decrease carbon emissions in all Midwest communities.
Vision: MEEA seeks an achievable pathway for all people and communities in the Midwest to receive the economic, environmental and societal benefits of energy efficiency and the larger clean energy economy.
Our States: MEEA oversees a 13-state region including Ohio, Kentucky, Michigan, Indiana, Illinois, Missouri, Wisconsin, Minnesota, Iowa, North Dakota, South Dakota, Nebraska and Kansas. 
Guiding Principles
The MEEA Board has established the following guiding policy principles:​
Encourage clean energy goals to invest in energy efficiency first.
Support adoption, implementation and enforcement of strong building energy policies​.
Educate policymakers and stakeholders about the impacts of energy efficiency​.
Promote inclusion of equity in efficiency plans and programs.
Prioritize achievable energy efficiency solutions.
Promote policy mechanisms to capture complete value and impact of energy efficiency.
Learn more about MEEA: