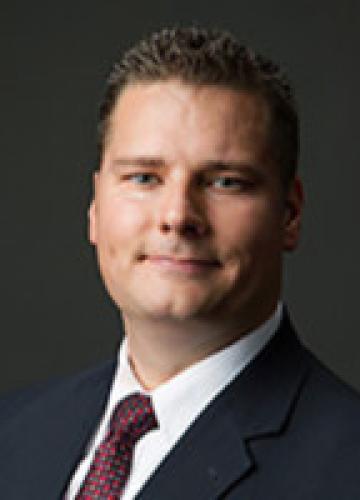 Energy Resources Center 
Secretary
Cliff Haefke has over 19 years of experience in the energy industry and currently serves as the Director of the Energy Resources Center (ERC), located at the University of Illinois at Chicago (UIC). The ERC is an interdisciplinary public service, research, and special projects organization that works to improve energy efficiency and the environment, providing expertise in the areas of energy efficiency, distributed generation, utilities billing management, biofuels/bioenergy, and pollinator habitats. Mr. Haefke joined the ERC in 2000, in 2011 he joined the Center's executive management team, and since 2015 serves as the Center's Director. As Director, Mr. Haefke oversees the Center's business and research efforts and is responsible for the Center's strategic direction. Through the ERC, Mr. Haefke serves as:
Director of the U.S. DOE sponsored Midwest and Central CHP Technical Assistance Partnerships, technical outreach programs that promote combined heat and power (CHP), waste heat-to-power, and district energy CHP technologies
Assistant Director of the U.S. DOE Industrial Assessment Center (IAC), providing no-cost energy assessments to industrial and wastewater treatment facilities while training student engineers on implementing energy saving/cost reducing assessments
Mr. Haefke holds a BS in Mechanical Engineering and an MBA both from the University of Illinois at Chicago. Mr. Haefke is a member of the International District Energy Association (IDEA), Midwest Energy Efficiency Alliance (MEEA), an affiliate member of the National Association of State Energy Offices (NASEO), and serves as President of the Midwest Cogeneration Association (MCA).