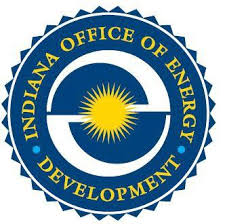 The Indiana Office of Energy Development (OED) was established to shepherd the state's energy plan. OED focuses on the development and implementation of comprehensive energy planning for the state that utilizes all of Indiana's energy resources and supports a strong, dynamic, and growing economy. As one of the most manufacturing-intense economies in the United States, Indiana needs affordable and reliable energy to remain economically competitive. Affordable energy is also vital to maintaining an environment in which Hoosier families can grow and thrive.
OED coordinates state energy policy with executive branch agencies, houses energy-related programs, and works to support a strong, comprehensive, coordinated energy plan for Indiana.
The office also administers grant programs funded by the U.S. Department of Energy. These grants promote the use of alternative power and fuels, energy efficiency and public education on energy issues in Indiana.
Member since 2014
Member website http://www.in.gov/oed/