Staff
| November 20, 2018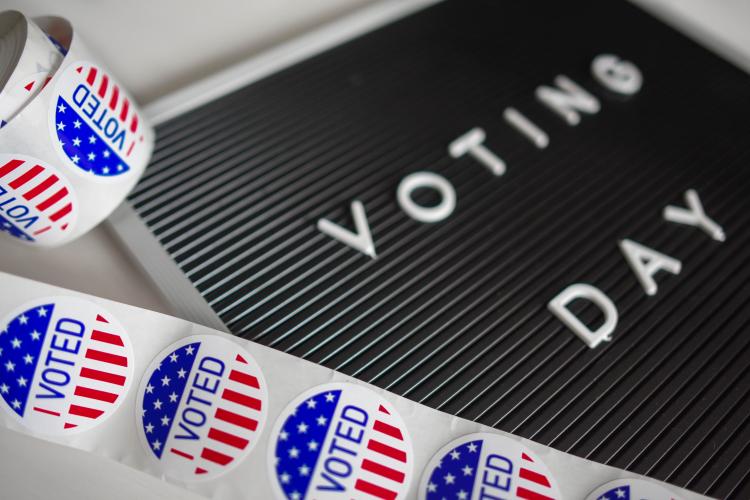 The 2018 midterm elections brought significant voter participation, with turnout breaking levels not seen since the 1960s. Nationally, this enthusiasm shifted power in the U.S. House of Representatives back to the Democrats, while Republicans increased their control of the U.S. Senate. A total of nine House seats in the Midwest flipped to Democratic-control—in addition to two seats in Minnesota changing from Democratic to Republican.
The real shift in the Midwest, however, is seen at the governor level: of the seven governors that flipped to Democrats nationally, four of them were in the Midwest. Due to flipped seats and term limits, there will be seven new governors in our region. This shift will have significant impacts on public policy, including energy efficiency.
Democrats Flipped Four Governor's Seats
Prior to the November 6, 2018 election, MEEA's 13-state service territory had 12 Republican governors and 12 Republican-controlled legislatures. The governor's mansions will now be occupied by 8 Republicans and 5 Democrats, while the legislators saw minimal changes. Who are these new governors?
Perhaps most surprising was the election in deep-red Kansas of Democratic State Senator Laura Kelly, who beat the current Secretary of State Kris Kobach 48 to 43%. Governor-elect Kelly focused her campaign on past actions of the Brownback Administration and less on national issues pushed by President Trump and her opponent.
Another gubernatorial upset was the defeat of incumbent Wisconsin Republican Scott Walker by State Superintendent of Public Instruction Tony Evers. Governor Walker had successfully won election twice, even surviving a 2012 recall effort, but lost this year by more than 30,000 votes.
Illinois also saw the defeat of Governor Bruce Rauner, who lost handily to entrepreneur and philanthropist J.B. Pritzker 54 to 39%.
In Michigan, Republican Governor Rick Snyder was term limited, and the governor's seat flipped Democratic with the election of Gretchen Whitmer over Republican Attorney General Bill Schuette.
How Will New Governors Impact Energy Efficiency?
2019 brings new opportunity for energy efficiency policy and the environment. For example, Governor-Elect Pritzker ran on a pledge to place Illinois on a path toward 100% clean, renewable energy and expanding energy efficiency efforts, and Governor-Elect Whitmer wants to promote energy policies that are inclusive of low-income families.
Energy efficiency can be a part of all these policy pledges, since energy efficiency is the most cost-effective way to meet our energy needs. It helps reduce costs for everyone—residents, small businesses and large commercial or industrial customers.
More broadly, governors have significant appointment authority for many government agencies and boards. In most states it is the governor who appoints individuals to public utility commissions and selects the chairman. Governors set direction on energy policy through state energy plans, budget priorities and their legislative agendas. New utility commissioners and legislatures, including new committee chairman, creates a clear need and opportunity to educate and promote the economic value of energy efficiency and the positive role efficiency can plan in modernizing the energy grid.
What Does This Mean for Ohio's Proposed EE Rollback?
The 2017-2018 Ohio legislative session has seen the same tired fight over the value of the state's Energy Efficiency Resource Standard (EERS). Even after the value of the EERS was affirmed when Governor Kasich vetoed legislation that would have harmed energy efficiency, the legislature has again resurrected this fight via H.B. 114. If Ohio's EERS is weakened, the economic impact will be immediate and significant. Retaining Ohio's energy efficiency policy, including keeping industrial and "mercantile" customers as part of the program, is the best course for the state in sustaining and increasing cost-effective programs that will lead to continued economic growth for Ohio. The new governor-elect and legislature will likely need to grapple with this question in 2019.
Ohio saw no party change and remains Republican after the hard-fought election between Republican Attorney General Mike DeWine and Democrat Richard Cordray. Ohio continues to be a thought-provoking purple state: while Governor-elect DeWine won a majority of Ohio's counties, U.S. Senator Democrat Sherrod Brown also won reelection by 53.2% compared to DeWine's 50.66% victory. Ohio's midterm results demonstrate a willingness by many Buckeyes to split their ballot and party preference. It is our hope that policymakers in Ohio will keep this in mind and pursue bipartisan energy solutions that maintain the state's cost-effective energy efficiency programs.
Upcoming Webinar: MEEA's Post-Election Analysis
New governors are just one aspect of the changing political landscape in the Midwest. For the whole story into the evolving legislative and regulatory landscape, please join MEEA's Policy Team for their Post-Election Analysis Webinar on Thursday, December 6 at 2 p.m. (CST). Register Now >>