Maddie Wazowicz
| December 17, 2019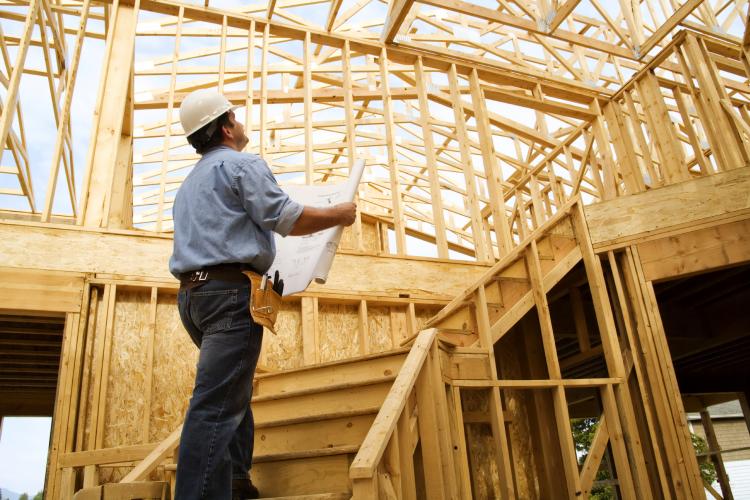 During the MEEA policy team's meetings with legislators, regulators and advocates this fall, staff were frequently asked about energy efficiency's economic impact. Regardless of political affiliation, district demographics or policy priorities, all lawmakers wanted a deeper understanding of how energy efficiency creates jobs and what the sector's impact is on the local economy. This blog answers policymakers' most frequently asked questions.
What is an EE job?
There are energy efficiency jobs in many career fields. There are jobs in heating, ventilation, and air conditioning, lighting, appliances and building materials. Architects with advanced degrees are needed, as are highly skilled mechanics and data managers. Across America, the energy efficiency economy relies on all these positions to keep growing: last year's 76,000-job growth spurt included 21,000 construction jobs and 35,000 business jobs.[1] No matter your skillset or education level, there is room in energy efficiency for you, as the field has openings in business, construction, engineering, sales and manufacturing.
How many EE jobs are there anyway?
The clean energy economy employs a substantial number of Americans—and that number is steadily increasing. Using data from the U.S. Energy and Employment Report, the nonpartisan organization Environmental Entrepreneurs (E2) concluded that as of 2018, 3.26 million people nationally are employed in the clean energy economy. 71% of these jobs are in energy efficiency—that's 2.32 million people. And it continues to grow: 76,000 jobs were added in 2018 with an expected growth of 7.4% in 2019, making energy efficiency the highest growing subset of the energy sector.[2] This year, 3.5% of all hires in the U.S. economy will be in the energy efficiency sector.[3]
The Midwest is a leader in the field, with MEEA's thirteen-state territory employing 775,046 people in the clean energy sector. 552,330 of these jobs are in energy efficiency.[4] The region's overall employment growth rate is 2.4%; yet clean energy is expected to grow by 7% this year.
EE jobs? In MY state?
Energy efficiency jobs are a critical part of the economies of all Midwest states. All thirteen of MEEA's states have seen growth in the energy efficiency job sector in each of the last three years.[5] Every state benefits from the clean energy economy: one out of every fifty jobs in the Midwest is in clean energy and that percentage continues to grow.[6]
These jobs aren't just in urban centers like Chicago, Minneapolis and Columbus. North Dakota's clean energy job sector grew by 4.3% in 2018, outpacing the region as a whole.[7] Kentucky experienced 7.2% growth. Kansas saw 5.5%.[8] These rates are significantly higher than each state's total employment growth. While many Midwestern states are experiencing flat job growth with a tightening labor market, energy efficiency keeps growing. Energy efficiency is bringing jobs to every state in the Midwest, including yours.
Does EE investment directly lead to jobs?
MEEA and Cadmus conducted an analysis to answer this question. It was found that investment in energy efficiency policies leads to job creation and regional prosperity. The report concluded that the economic impacts of energy efficiency investments endure, providing positive returns for Midwest residents and businesses long after the initial investments. The study found that a single year of Midwest energy efficiency programs are estimated to create nearly 105,000 jobs, increase net regional income by almost $8.8 billion, add more than $13.7 billion of total value to the region's economy and generate about $23 billion in net sales over a 25-year period.
Nationally there are more than 361,000 businesses that operate in energy efficiency. 97% of these businesses employ less than 100 employees.[9] 99.7% of America's 3,007 counties have energy efficiency workers.[10] These are small businesses in your state, county and neighborhood. When your state adopts energy efficiency policies, you, your community and your state's workforce benefit.
Are EE jobs "good" jobs?
The average wage of an energy efficiency job is 9.2% higher than the national average salary.[11] There is a need for more workers in manufacturing, business, and construction, and there will continue to be greater demand for qualified workers in the coming years. Nearly 84% of energy efficiency companies surveyed in the field stated it is getting more difficult to find qualified employees.[12] Middle-class families can continue to rely on the energy efficiency sector's consistent growth and quality wages.
While some segments of the energy sector can be produced states away, energy efficiency jobs need to be local. You can't outsource furnace or insulation installation. Energy efficiency upgrades and retrofits require local workers, working in and improving their local community.
What does EE diversity look like?
Diversity in the EE sector needs improvement. 76% of workers in the energy efficiency field are male, far above the 53% in the national workforce.[13] The field tends to be younger, too, with only 14% older than 55. Because the demand for workers in the energy efficiency sector is growing, it's important for policymakers to expand workforce training pipelines to all individuals. The field's outsized percentage of veterans—10% of its workforce—demonstrates that outreach and training can be effective.[14] MEEA has researched the status of supplier diversity in the Midwest, but additional effort is needed to develop resources to strengthen our industry by increasing workforce diversity.
Conclusion
The energy efficiency sector provides good, local jobs to communities throughout the Midwest. Policies that promote energy efficiency create and maintain energy efficiency jobs, which in turn benefit the economies of all Midwest states. The sector is becoming a more significant portion of the region's economy, as the field has shown massive growth over the last few years. With a need for more architects, installers and manufacturers, there is room for everyone in energy efficiency. The region is home to more than 550,000 energy efficiency workers, but still more could be done to grow this number and the diversity of the sector.
---