Arlinda Bajrami
| July 18, 2023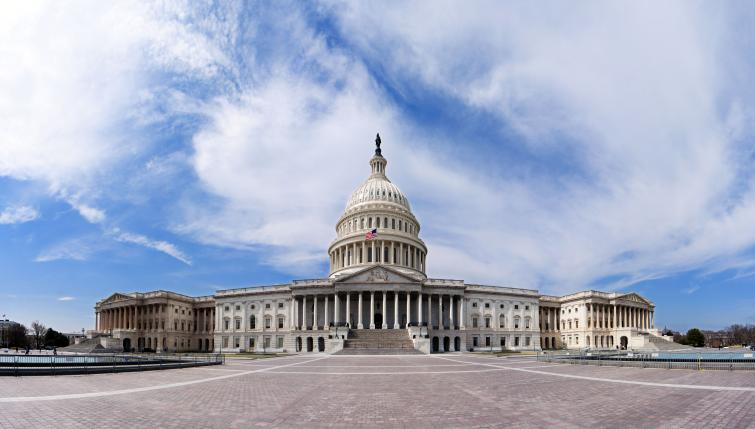 As the world continues to grapple with the urgent need to address climate change and build a more sustainable future, it is crucial to prioritize equity and inclusivity. Recognizing this, the Justice40 Initiative, by the Biden-Harris Administration, aims to allocate 40% of federal climate and clean infrastructure investments to disadvantaged communities (DACs). This commitment goes beyond financial benefits to include implementation assistance like community benefits plans (CBPs) and mapping tools.
The Department of Energy (DOE) now requires CBPs to be included in all major projects funded by the Bipartisan Infrastructure Law and the Inflation Reduction Act. These plans aim to bring economic and environmental benefits to DACs through federal investments. The CBP framework includes four major priorities: (1) meeting or exceeding the objectives of the Justice40 initiative, ensuring that 40% of benefits flow to DACs; (2) advancing diversity, equity, inclusion and accessibility, including equitable access to wealth-building opportunities; (3) creating and retaining high-quality jobs while attracting, training and retaining skilled workers; and (4) establishing meaningful workforce and community agreements (see examples here).
Additionally, CBPs must include at least one specific, measurable, assignable, realistic and time-based milestone per budget period to measure progress and proposed actions. These plans will now be evaluated as part of the technical review process of an application for funding, typically valued at 20% of the overall score. If the project is selected, DOE will require the recipient to successfully implement the proposed community benefit plan. During the project's lifespan, the Department of Energy will evaluate the recipient's progress and monitor the fulfillment of all commitments outlined in the plan. CBPs will also be considered during the Go/No-Go review process, a formal evaluation and decision-making process utilized by various organizations to determine whether to proceed with a specific project.
To aid applicants in submitting their plans, the DOE has created a CBP template, available with comprehensive instructions to ensure alignment with the CBP framework priorities. Community Benefit Plans foster collaboration in determining project outcomes, ensuring that communities take a comprehensive approach in tackling environmental, social and economic challenges. See more about CBPs on DOE's website.
In conjunction with CBPs, mapping tools are essential resources for Justice40 implementation, assisting in the identification and assessment of DACs eligible for targeted investments. The Climate and Economic Justice Screen Tool (CEJST), developed by the White House Council on Environmental Quality, is one of the key mapping tools. Following the release of its beta version in February 2022, the White House recently introduced an updated version of CEJST.
CEJST is an interactive geospatial mapping tool that identifies communities burdened by various socio-economic and environmental factors. A community is considered disadvantaged (1) if it meets the thresholds for at least one or more environmental, climate or other burdens, and is at or above the threshold for an associated socioeconomic burden; or (2) if it is on land within the boundaries of a Federally Recognized Tribe. CEJST will aid various agencies in ensuring that DACs receive federal investments in climate, clean energy and energy efficiency, clean transit, affordable and sustainable housing, remediation efforts and clean water infrastructure among other areas. To date, CEJST has identified 27,251 communities, accounting for around 36% of all U.S. census tracts (74,134), as either disadvantaged or partially disadvantaged. This encompasses all 50 states, the District of Columbia and the U.S. territories.
To utilize the CEJST tool, users can enter their desired location in the search engine available on the tool's website here. The map will then display the surrounding census tracts, specifying any DAC-designated tracts. Users can access detailed information and unique data sets specific to the DAC, like factors related to climate change, energy, health, housing, legacy pollution, transportation, water/wastewater and workforce development. Each of the factors can be expanded to reveal more specific statistics relevant to the selected census tract.
The CEJST tool plays a valuable role in identifying DACs and supporting the goals of Justice40, accurately highlighting communities facing environmental burdens and injustice. However, concerns have been raised by advocates regarding the tool's exclusion of race as a determining factor in identifying a disadvantaged community. CEJST does not incorporate racial demographics in its methodology for DAC identification, and the current version only provides data about race and age when a census tract is selected. The decision to exclude race from CEJST's methodology was motivated by the concern that federal agencies could potentially violate Title VI of the Civil Rights Act of 1964 if they utilize race as a determining factor for funding decisions. Despite the absence of race from its methodology, CEJST strives to create maps that accurately reflect the burdens and challenges experienced by DACs. Ongoing feedback and engagement with CEJST and its website are encouraged to further refine and enhance its capabilities. Visit this site to provide comments on the tool.
By leveraging tools like CEJST, community members, policymakers and other interested parties can gain valuable insights into areas with the greatest need for energy efficiency and grid modernization projects. This data-driven approach alongside the requirement of community benefit plans facilitates equitable and inclusive allocation of resources. These recent updates to the Justice40 initiative provide beneficial guidance to applicants seeking DOE funding opportunities.
MEEA will continue to monitor the progress of Justice40 and will provide updates to its members and partners accordingly. For more information about DOE's Justice40 resources, including their roadmap to funding and engagement, please visit this page. General information about Justice40 is available here.