Alison Lindburg
| November 15, 2017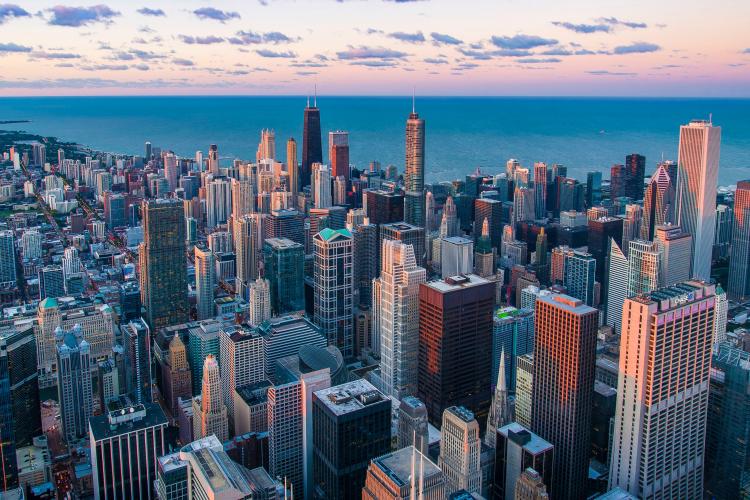 Improving energy performance in buildings is a key strategy for the City of Chicago, which has committed to upholding the goals of the Paris Climate Agreement. This includes a 26-28% reduction in greenhouse gas emissions by 2025; the city is currently 40% of the way to meeting that goal. Because the energy used in buildings accounts for over 70% of the city's current greenhouse gas emissions, reducing building energy use is essential to meeting this goal.
To that end, the City of Chicago is proposing new updates to its energy benchmarking ordinance. The current ordinance was established in 2013, and requires commercial and multifamily buildings of 50,000 square feet or more to measure and report on their energy usage. The ordinance covers roughly 23% of the city's energy use and has reduced energy usage roughly 4%. All reported buildings currently receive an ENERGY STAR score or an Energy Use Index (EUI) rating, if a score is not available.
Ordinance Updates
The proposed updates aim to make data more accessible and easy to understand with a new four-star rating system for buildings that will reflect how well the building has incorporated energy efficiency measures. There will not be any new reporting, nor will any building improvements be mandated.
The four-star ratings will be calculated using the current 1-100 ENERGY STAR or EUI scores. Buildings that have improved their scores or EUIs within the past few years will receive an additional star in their rating, providing an incentive to make improvements. The city hopes this new system will provide a more accessible way for the public to understand which buildings are working to reduce their energy usage.
The initial ratings would based on the following scale:
Zero stars: Out of compliance with energy benchmarking (no report sent to the city)
One star: 1-40 points
Two stars: 41-60 points OR a score of 11-40 points and a 10-point improvement in the past 2 years
Three stars: 61-80 points OR a score of 41-60 points and a 10-point improvement in the past 2 years
Four stars: 81-100 points OR a score of 61-80 points and a 10-point improvement in the past 2 years
 
Click here to see the full list of proposed updates.
Get Involved
Chicago residents - click here to tell your alderman your opinion about this update to the energy benchmarking ordinance. It only takes a couple minutes!