Anna Connelly
| April 9, 2020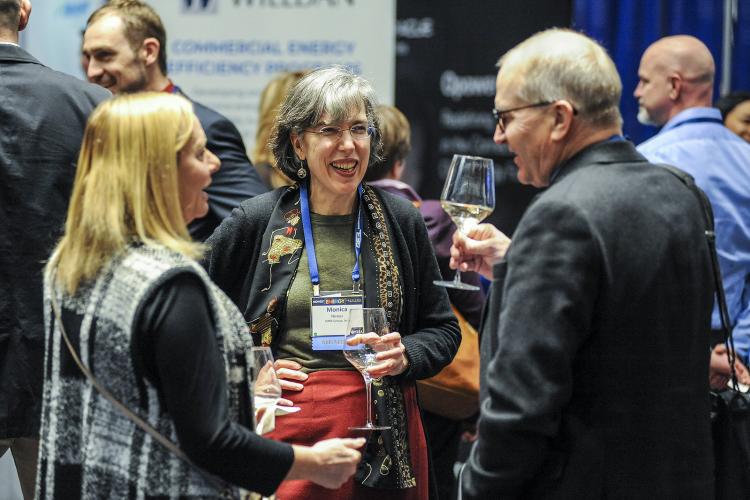 Currently, around 90% of the population in the United States is under a stay-at-home order, with many of us working remotely and away from our colleagues. While this is a stressful time for all of us, MEEA continues to work to be a resource to our members. Though social distancing may prevent us from networking and forming relationships the same as we have in the past, MEEA offers many opportunities to keep up on changing policies, learn new trends and grow your relationships.
Here are three MEEA Membership Benefits that can help you stay connected.
1. Find a new audience by presenting on a webinar – Have a program or project that has seen great results? Want to share more about a new technology? Take the conversation online. Hosting a webinar with MEEA is a great way to showcase your successes with industry professionals and decision makers. Invite your partners to present with you. We want to help you spread ideas and promote yourself as a leader within our industry. Does something come to mind? Reach out at membership@mwalliance.org to start planning your webinar today.
Not looking to present, but want to expand your industry knowledge? See what we have coming up to attend and check out our library of past webinars to learn something new.
2. Strengthen your relationships by joining a committee – Connect with MEEA members and staff to collaborate and learn more about industry trends and topics. Get to know other members while choosing next year's Inspiring Efficiency Award winners and helping to develop the content and focus for the Midwest Energy Solutions Conference. We offer a variety of committees that allow you to meet new contacts and work with other industry professionals in a new way.
Our current committees include:
Policy Committee
Program Committee
Membership Committee
Conference Advisory Group
Inspiring Efficiency Awards Review Group
Utility Research and Development Collaborative (utility members only)
To sign up or learn more, email membership@mwalliance.org.
3. Promote your business in the newsletter – New white paper published? Exciting new hire? We want to help spread the news. Share your press releases, newsworthy items, awards or events in the MEEA Minute, our monthly newsletter. Promote your accomplishments to our network of more than 6,000 industry professionals. To submit for the MEEA Minute, email Colleen Otte (cotte@mwalliance.org) with a short write-up (50-100 words).
If you'd like to subscribe to the MEEA Minute, sign up here.
What can you do next?
Check out the Members Area on the website for information and opportunities to get the most of your membership.
Interested in becoming a MEEA member? Request a membership quote or learn more about the benefits.