Leah Scull
| October 7, 2016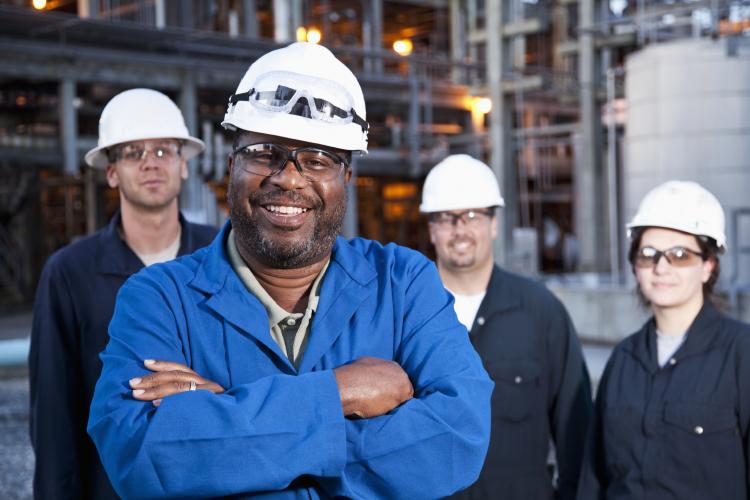 Last month, the Alliance for Industrial Efficiency released a new report that ranks each U.S. state on their potential for industrial energy efficiency to reduce carbon emissions. The report, State Ranking of Potential Carbon Dioxide Emission Reductions through Industrial Energy Efficiency, identifies which states are best suited to help the industrial sector to cut carbon emissions, while saving money and making manufacturers more competitive.
Through nationwide investments in industrial efficiency, the U.S. can cut carbon emissions by a total of 174.5 million short tons in 2030, which, according to the report, is equal to the emissions from 46 coal-fired power plants. Additionally, such actions can save businesses $298 billion from avoided electricity purchases. This level of carbon emission reduction is nearly one-third of the national emission reductions called for under the Clean Power Plan.
Midwest Potential
The Midwest is particularly well-positioned to benefit from industrial energy efficiency improvements due to the region's significant manufacturing sector. According to the report, five of the top ten states that would experience the greatest total carbon emission reductions are in the Midwest: Ohio, Illinois, Indiana, Kentucky and Michigan. By investing in industrial energy efficiency, including combined heat and power and waste-heat recovery, these five states could avoid nearly 45 million short tons of carbon emissions and save over 63 million MWh of energy annually.
The Alliance for Industrial Efficiency report is aimed at helping state policymakers, industrial companies, utilities and others seize opportunities for industrial energy efficiency that will result in significant cost savings and emission reductions.
New Resources
In addition to the full report, the Alliance for Industrial Efficiency has released a national factsheet and individual state factsheets for each of the top ten states.
MEEA has released its own industrial EE factsheet as well.
For questions about MEEA's resources and activities related to industrial energy efficiency in the Midwest, contact Policy Associate Leah Scull at lscull@mwalliance.org.