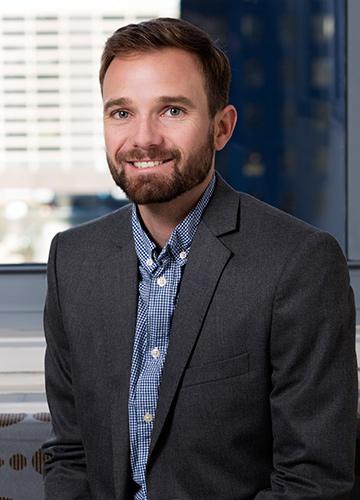 Contact
312.784.7269
Building Policy Manager
Ian Blanding is a Building Policy Manager for MEEA's Building Energy Codes Team. In his role, Ian tracks and disseminates new information about energy code policies, develops technical resources and provides assistance to state and municipal governments within the Midwest during the adoption process of the International Energy Conservation Code (IECC).
Prior to joining MEEA, he worked as a policy advisor for a mayoral campaign in Cincinnati, OH, where he helped develop innovative and progressive policies to improve the urban framework. Ian also worked as the Sustainability Coordinator for the City of Grand Haven, MI, where he made strides in improving and promoting municipal sustainability initiatives.
He holds a Master of Community Planning degree from the University of Cincinnati and a B.S. in Environmental Policy and Public Administration from Central Michigan University. Ian is an avid marathon runner, and enjoys spending time in nature while backpacking, hiking and biking.