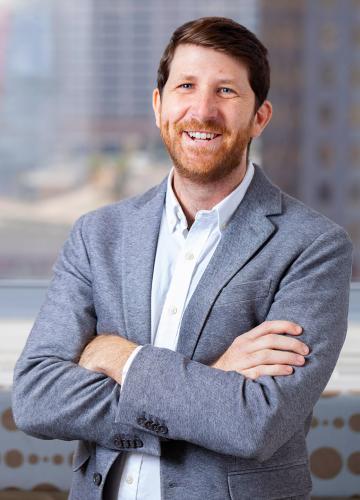 Contact
312.374.0920
Sr. Marketing Associate
As MEEA's Senior Marketing Associate, Chris Partridge oversees MEEA's social media, email marketing, graphic design, websites and other communications needs. Chris also helps plan and promote MEEA events.
Before joining the team at MEEA, Chris worked in communications for political advocacy and bicycling nonprofits in Seattle. He earned an M.A. in Philosophy from the University of Washington and a B.A. in Philosophy from Bowling Green State University.
When he's not tweeting about the latest EE innovations, Chris rides bikes, eats donuts and writes sketch comedy.