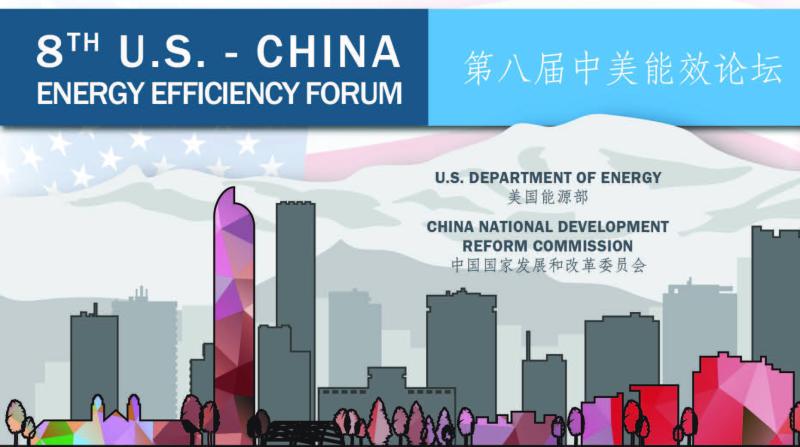 -
Denver, CO
The 8th Annual U.S.-China Energy Efficiency Forum (EEF) is an invitation only event organized in partnership between and the U.S. Department of Energy's Office of Energy Efficiency and Renewable Energy (EERE) and China's National Development and Reform Commission (NDRC). EEF includes a plenary session providing insights on new policies, a high-profile MOU signing and recognition ceremony to highlight new U.S.-China partnerships, and interactive technical breakout discussions. Learn about the latest trends, priorities, and implementation of energy saving measures in China. U.S. attendees can also share information on the latest policies, programs and technologies through informal networking and breakout sessions.
Topics include: Building and industrial efficiency, lighting, energy performance contracting, financing, codes and standards, energy management, demand side management, intelligent systems, and emerging topics in sustainable development.
Who should attend: Leading stakeholders from government, industry, and the non-profit sectors. Attending EEF is a unique opportunity for U.S. providers of energy efficiency technology and service solutions to learn about and potentially grow business opportunities in China.
For agenda and updates, please visit: https://china.lbl.gov/events/8th-us-china-energy-efficiency-forum
For questions, contact Arlene Fetizanan at arlene.fetizanan@ee.doe.gov