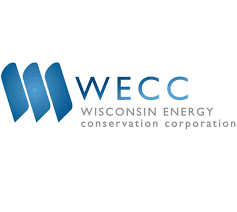 Wisconsin Energy Conservation Corporation (WECC) is a Madison-based nonprofit that specializes in the design and implementation of energy efficiency, environmental sustainability, and financing programs.
WECC's portfolio of services includes residential and business efficiency programs, sustainability planning, tracking, and reporting for businesses as well as financing programs to fund energy efficiency and renewable energy upgrades. As an Interstate Renewable Energy Council (IREC) accredited training center and BPI Test Center, WECC provides a variety of weatherization and building science courses taught by award-winning educators.
By remaining firmly committed to their mission – to champion and deliver innovative energy initiatives that produce enduring economic and environmental benefits for all – WECC has helped their clients and customers save more than $1 billion in energy costs since 2001.
Member since 2005
Member website http://www.weccusa.org/