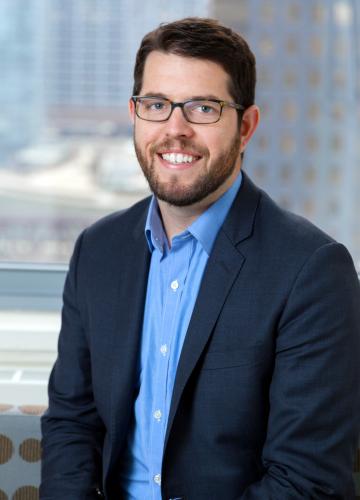 Contact
312.784.7271
Senior Policy Manager
Nick Dreher serves as MEEA's Senior Policy Manager, responsible for advancing state energy efficiency policies while developing strategic relationships with decisionmakers and energy efficiency industry stakeholders. Nick leads advocacy in Michigan and Missouri, while holding expertise in the following subject matter areas: multifamily energy efficiency, affordable housing energy efficiency, industrial energy efficiency, integrated resource planning (IRP) and cost-effectiveness testing. He oversees policy team research, outreach, grant management and education/messaging strategy.
Prior to joining MEEA, Nick worked in coastal zone management and land use policy, processing development permits, drafting coastal policy language and working to maintain unfettered coastal shoreline access for the public.
Nick earned a J.D. and a Master's in Environmental Law and Policy at Vermont Law School and a B.A. in Rhetoric at the University of California, at Berkeley. In his free time, Nick enjoys backpacking, hiking, biking and spending time with his wife Mary and two dogs, Hattie and Arrow.